Dateline, November 9, 2013 – Round Rock, TX: With just one runner in each of the Boys' and Girls' 5A Races at the TX State Championship this past Saturday, it would have been asking a lot of the Marcus Cross runner representatives to achieve success, especially given the difficulty of running solo sans team mates. But thanks to two outstanding performances, an 8th place finish by Maddie Reed and a 14th place finish by Logan Hendrix, both runners and MXC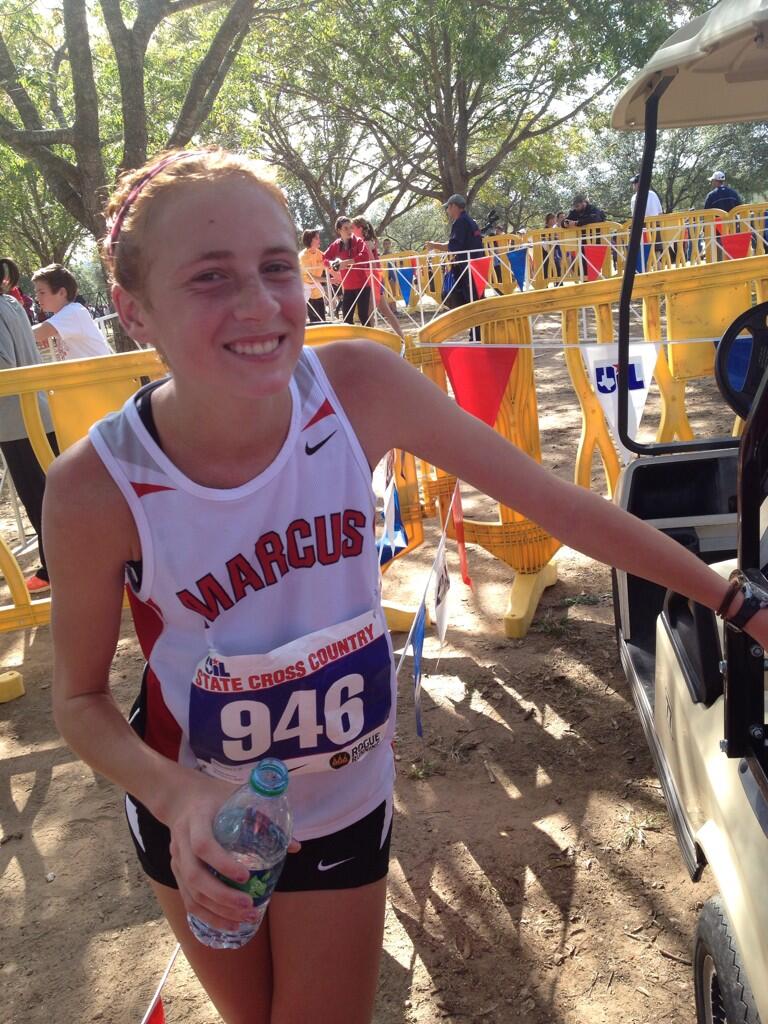 achieved real success at State. We congratulate and celebrate Maddie and Logan for a job well done. For results, visit this TX State CC site. 
And that means there's one last race to run to close out the 2013 season – the Nike South Regional – details below. The exact runners and race levels are yet to be determined, but the opportunity to belt out one last tune this season in a team choral awaits. Here's hoping for a swan song that's perhaps worthy of a curtain call.
NOV 23 – 8 AM – Nike South Regional Championship @ Bear Creek Sports Complex, The Woodlands, TX  MAP: http://goo.gl/maps/uLI5 (aka 5505 Research Forest Dr, The Woodlands, TX 77381, in proximity of Faith Bible Church)